There's something sexy about a dress with sheer sleeves. Sheer is always in style and this dress is sure to make a statement. I love this look together because it's eye popping and comfortable.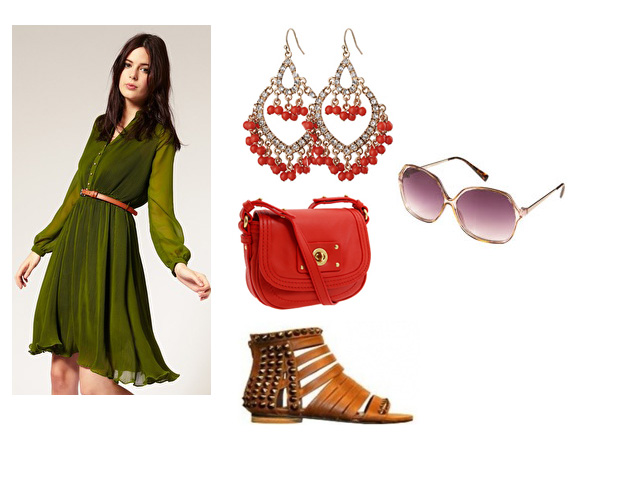 River Island Belted Pleat Midi Dress, $80.67, at ASOS, Boho Glam Chandelier Earrings, $5.80, available at Forever21, Marc by Marc Jacobs D1 Totally Turnlock Bell in Tomato, $182, available at Zappos , Lavender Hexagon Sunglasses, $36.00, available at TopShop, Jeffrey Campbell Tonic sandals, $117, available at Singer22
Music festivals are right around the corner and I'm trying to figure out what I'll be bringing with me to SXSW. I couldn't help but fall in love with this boho dress from ASOS and this ruby red purse by Marc Jacobs [And it's on SALE!}. It's the perfect size to throw over any outfit and won't get in the way of crowds and brings instant pizzaz to your outfit. The gladiator Tonic sandals by Jeffrey Campbell are a must and can be a staple piece to any outfit day or night. Throw on some chandelier earrings and oversized sunnies and you're ready to go!
More looks to follow… Check back in March 11-20 to see what I brought to wear to the week long Film and Music festival in Austin.