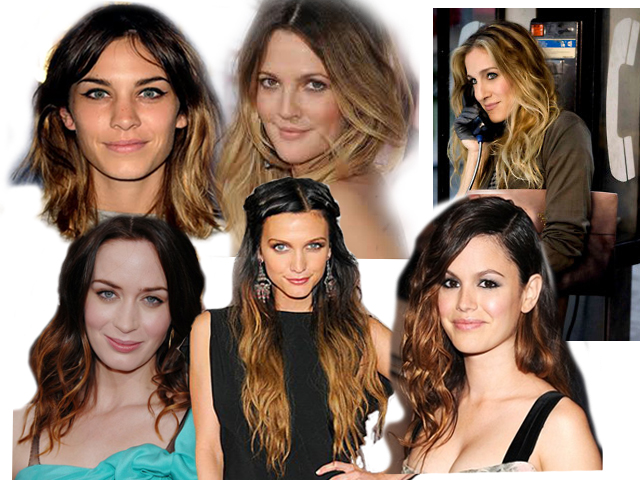 Would you ombré your locks yourself?
I saw this the other day on Hoda & Kathie Lee and couldn't believe how easy some of this was to do! I don't know how willing I am to do this by myself especially without my hairdresser by my side guiding me or doing it for me. The hairstyling term, Balayage, is a coloring technique which results in a more natural, sun-bleached look. The coloring technique emerged in Paris in the 1970's; the term "balayage" is French for "to sweep"; a reference to how the color is applied.

The concept is great, embrace and rock out your roots (a look I fully support). If you were a fan of Sex in the City, you probably remembered Carrie's ombré locks. Well, with the Ombré hairstyle, you no longer have to keep making constant appointments to your hairstylist every few weeks. This look is more relaxed and low maintenance. I tend to get bored with the same look after a year, so I'm always open to new styles, but doing them myself is another story.

Watch how stylist Ryan Nickulas of Ryan Darius Salon in NYC shows you three different DIY styling tips you can do to update your look for spring without leaving your home.