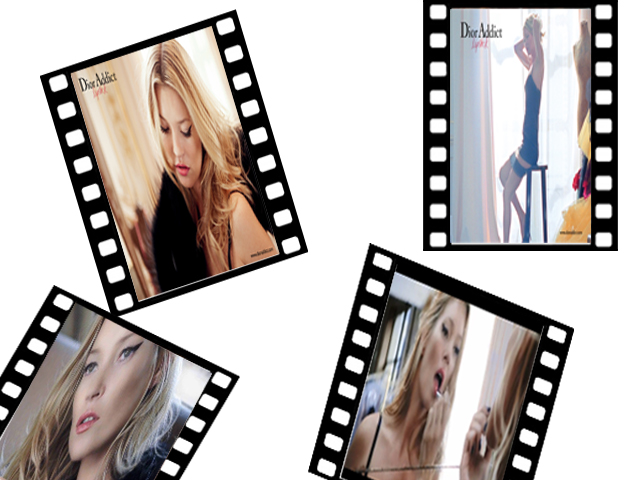 Leave it to Kate Moss to sell more than just the lip stick she promotes in the commercial for Dior Addict Lipstick. Her sultry painted cat eyes are just as fabulous looking as the pink lipstick.
Directed by Jonas Ackerland [the man behind Lady Gaga and Beyoncé's Telephone], the 90-second commercial shows the iconic supermodel in a posh Parisian apartment getting ready for the the Dior Spring-Summer 2011 fashion show, with the camera beaming at Moss as she seductively applies her Dior Addict lipstick at every opportunity. Moss looks provocatively irresistible with her painted-cat eyes and luscious pink lips in the commercial.
Achieve Moss' luscious lips with Dior Addict Lipstick – 578 Diorkiss
Nails: Dior Vernis – 804 Perfecto and the new Rock Coat
Create her painted-cat eyes with Style Liner – 094 Black


GET KATE MOSS' DIOR ADDICT CAT EYES
1. Apply a thin line of liquid liner centered on the upper lash line directly above the pupil.
2. To create the "tail," choose the end point of your tail slightly above and outside the natural lash line. Then, with your eyes open, draw a line from the tail's end point down toward the outer corner of the lash line.
3. Next, draw a line from the end of the tail connecting it to the liner on the center of the upper lash line. Continue these strokes until the tail is completely filled in.
4. Finally, connect the inner corner of the upper lash line to the middle of the upper lash.
[Elle]