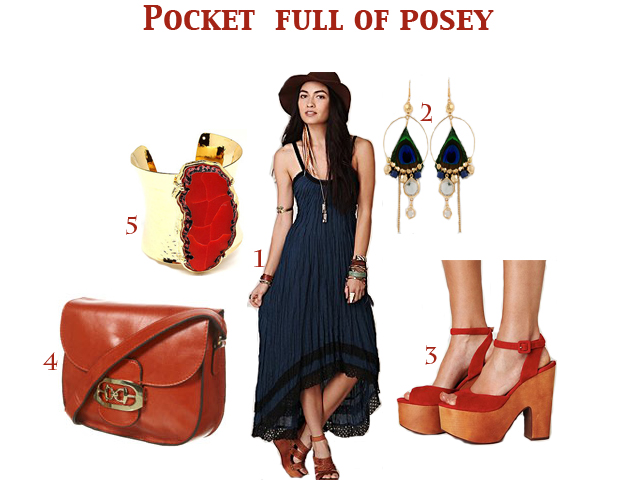 We love these brightly colored pieces to transition into fall. Throw a belt on this dress or wear it as pictured. All of these pieces are perfect with almost any outfit.
1. Maxi, 2. Feather earring, 3. Red Suede Platforms, 4. Cross Body Bag,
5. Stone Cuff Bracelet ON SALE!!