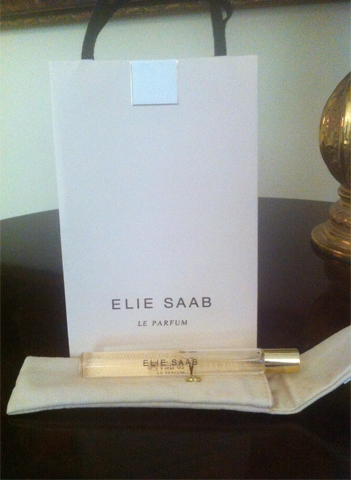 The champagne bottles were popping and the glasses were filled to the brim at last night's behind-the-scenes look at Elie Saab's Atelier and the step-by-step process of the the making of ELIE SAAB Le Parfum. The event was hosted by Vogue Brand Ambassador, Lauren Manford.
After watching the short video clips, guests were served cocktails and flavorful Lebanese hors d'oeuvres in honor of Elie Saab's rich heritage. Guests left with purse sized bottles of the Elie Saab Le Parfum. Perfect for traveling!
Guests included: Carolyn Farb, Joanne King Herring, Kristy Bradshaw, Mary Nichols, Isabel David, Saba and Sarah Jawda, Miya Shay, Samira Salman, Connie Coulomb, Lindsay Love and Rachel Simon.