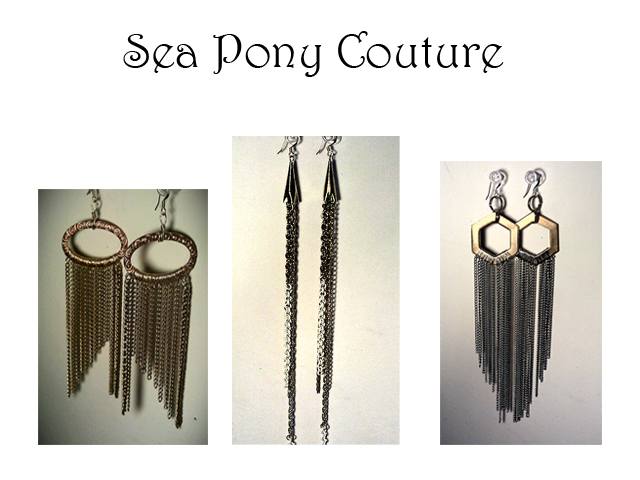 Inspired by the Art Deco period, Sea Pony Couture is a fashion line that represents the unforgettable. Each piece is created and constructed by designer Fatima Fleming of San Francisco. The vintage-antique incorporated jewelry line is filled with prisms, pyramids, and heavy metals.
All vintage-recycled jewelry elements are originally fabricated in the USA, West Germany or Africa.
I had the opportunity meet Fatima and snag one of her fabulous pieces last year at SXSW StyleX. If you can make it down to Austin March 16 and 17, I highly recommend checking out their showcase of emerging fashion designers.
Check out Sea Pony Couture here