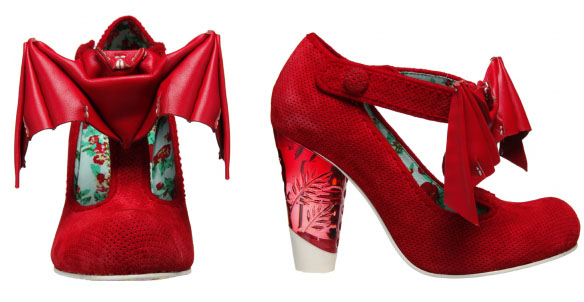 Leave it up to Irregular Choice to create a wicked pair of Bat-Ass shoes to prance around in while embracing the spirit of All-Hallows'-Eve. Not a big fan of Halloween? Screw it, who the hell else can say they own a pair of bat-ass shoes?
The 'Danger Pauly' bat shoe comes in red or black suede with a clear engraved heel. These lovelies are sure to be show stoppers no matter the season.
They're currently 10% off right now, so BUY them before they're back to full price.