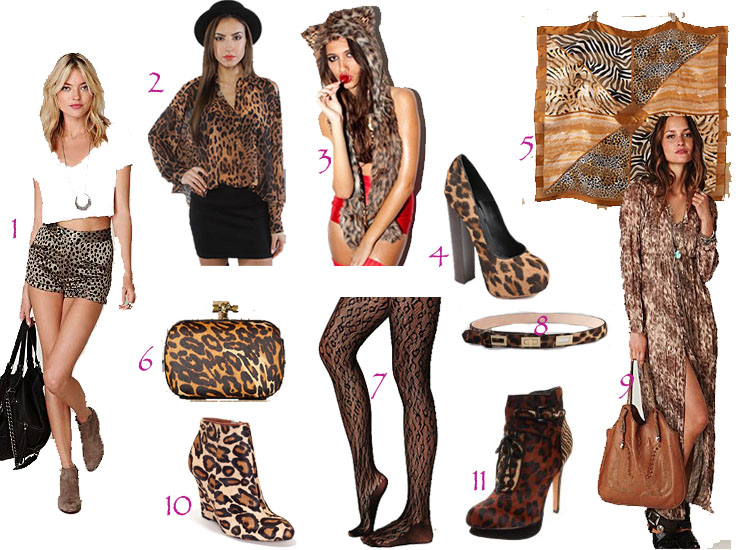 If you haven't caught up with the animal print trend, now's you're time to jump on board. This years animal prints have fashionistas embracing the entire safari, from leopard, giraffe, snake to zebra. This trend will easily add the right amount of zing to any outfit, but try not to go overboard.
We love leopard prints because you can easily go from conservative kitty to roaring tigress. Go wild and throw on neon platforms if you're wearing an animal print top or dress, or stay in more neutral tones.
Whether you're conservative or bold, don't be afraid to embrace your inner animal.
1. Simone Cashmere Leopard Shorts
2. Unif The It Shirt in Leopard
4. B Brian Atwood Petisca Calf Hair Pumps
6. Leo & Tricia Pillbox Clutch
9.  Dreamtime Leopard Maxi Dress
10. Sam Edelman Petty Leopard Ankle Boot
11. Sam Edelman Uma