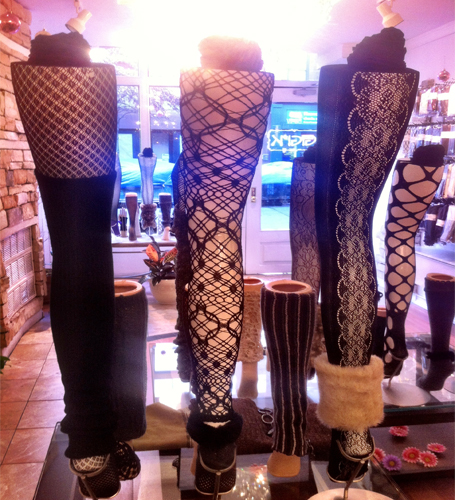 Baby, it's still cold outside, but don't let those brisk winter winds keep you from showing off your fabulous legs! Winter is all about layering, so why not throw on statement tights to liven up your outfit.
Located at 42nd and University Place in New York City, GiGiK is your destination for everything tights, leggings, ankle booties and gloves. With a selection of over 60 pairs of textured tights to choose from, you're sure to leave with at least several pairs.
They carry over 30 different types of leg warmers (very similar to their tights, but extend from the foot to past your knee and look fabulous layered over a pair of their tights.) The selection of colors vary from time to time, but you're sure to find a style and color you'll love. The prices are reasonable, tights and gloves ranging from $25-30.
I left with 2 pairs of tights, 1 set of leg warmers and 2 pairs of gloves. I could have bought the entire store out, but that leaves me with an excuse to go back.
Unfortunately, you can't buy these online yet.
42 University PL New York, NY 10003
212.777.2995
GiGik.us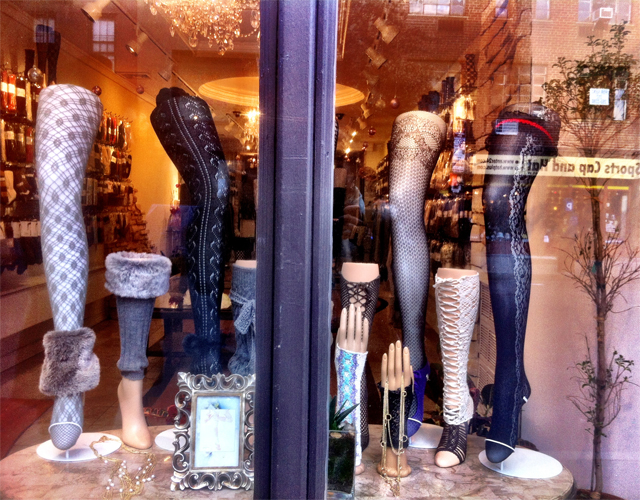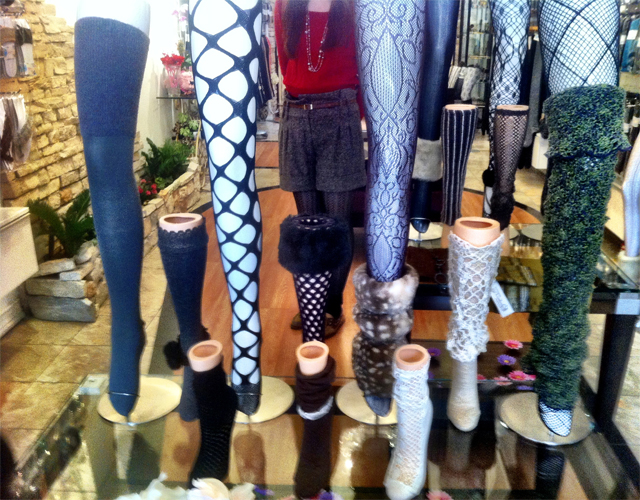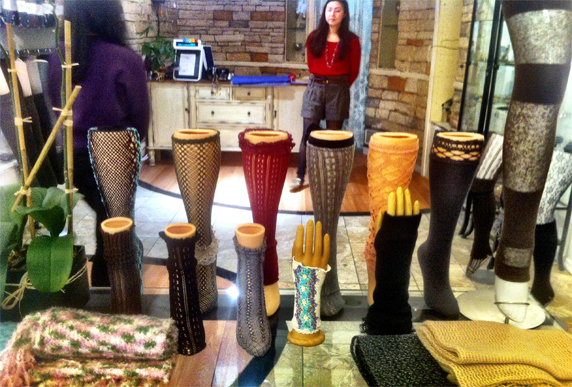 Not able to make it to NYC? No problem! Check out the selection of legwear available online.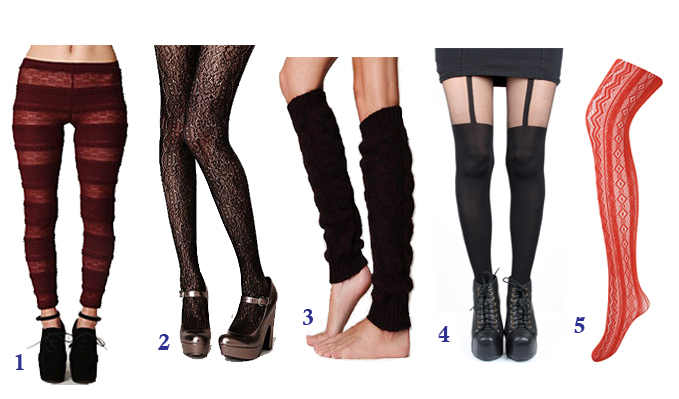 1. Free People Ruffle Leggings 2. Romantic Lace Tights 3. Wooden Ships Marled Cable Legwarmer 4. Pretty Polly – Black Suspender Tights 5. Fishnet Pattern Tights