In search of the perfect birthday dress can be stressful, especially when you're not trying to spend hundreds of dollars on a dress you'll wear on your occasional nights out. I had my selection of designers while in Beverly Hills, so I figured I was bound to find something. Alice + Olivia has always been good to me, so I decided to check out what they had to choose from first.
The sales associate was more than gracious to pull different styles out for me to try on and I couldn't be more excited. Bring on the champagne! The dresses and combination of unitard and skirt were amazing. The mood killer? The prices… hence my disappointment in outfits 1,2, and 3.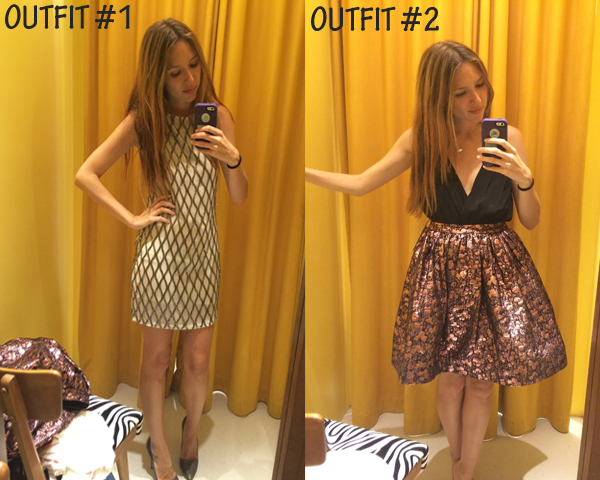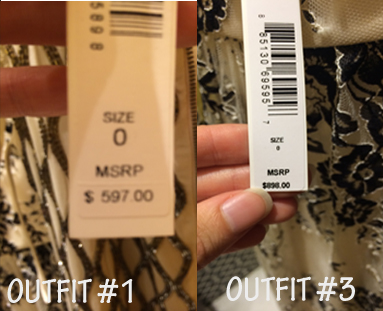 After leaving Alice+Olivia, I headed over to Planet Blue. They carry a galore of brands I love, but you truly need to try them on rather than go by a photo. Outfit #4 by Bless'ed Are The Meek I loved! It was playful and something I could use as my go to party dress. The only downfall was the sizing. It was too loose on the top area and had an awkward fit overall.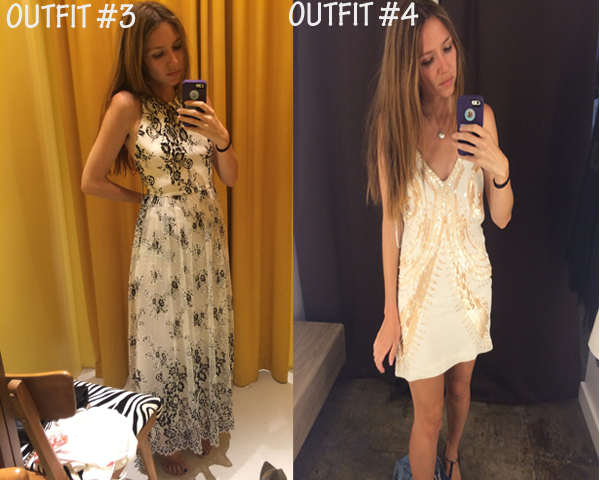 Outfit #5 by For Love and Lemons was awesome. I felt flirty and it could be worn countless times because it's black. Outfit #6 by Keepsake was a beautiful navy lace, but it felt too boxy on top.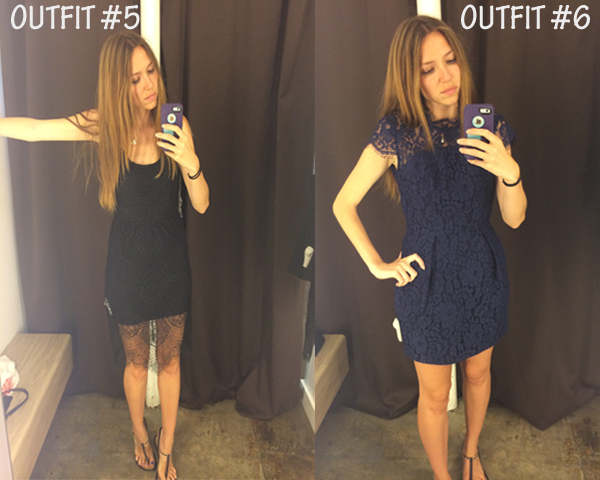 I was just in Sandro a few weeks before this visit and now they were having their sale! Finally! This is one of my favorite brands because the dresses are so timeless in their cut and can be worn casually or as elegant as you'd like to be. Outfit #7 was a lovely silk black dress with sheer panels. Outfit #8 was a white silk tank and a black pleated skirt with sheer lace panels with shorts attached on the interior. I knew I could get so much use of both pieces and they're on sale! Steal!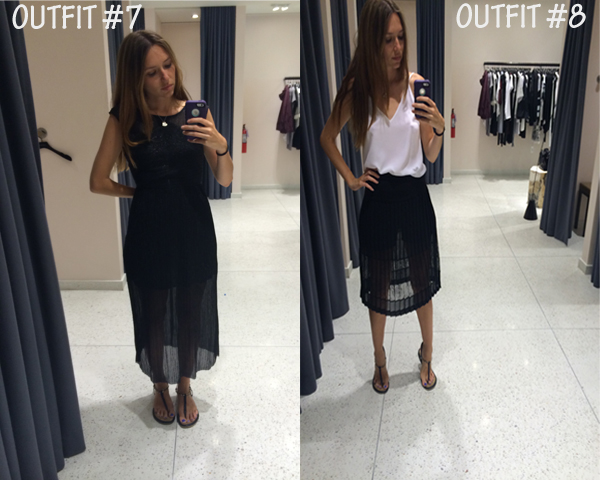 I ended up going with the tank top and skirt from Sandro as I knew I could wear both pieces with countless other clothes I had in my closet.
Happy Birthday to Me